Italian striker Federico Machedashowed a lot of promise while he broke into Manchester United team as a relatively unknown youth team player during the 2008/09 season. He had been signed by Manchester United from his local club Lazio in 2007 but he didn't sign a professional contract until the start of the 2008/09 season.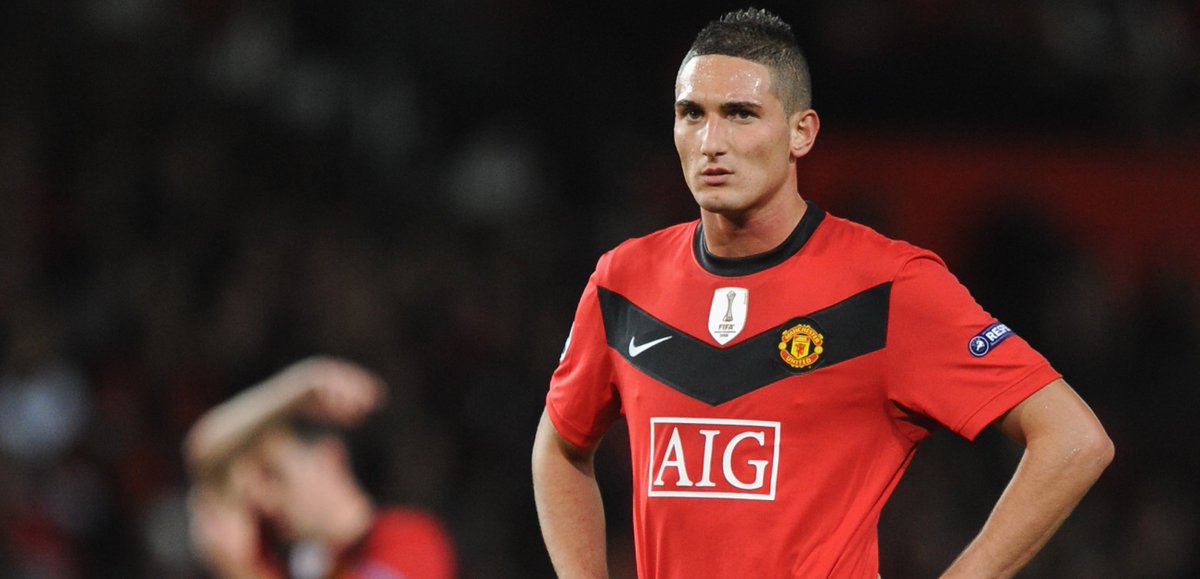 Federico Macheda had started his career at his local club Lazio before being snapped up by the Sir Alex Ferguson-led Manchester United team. His impact at Old Trafford was instant after he came on to turn the Aston Villa game on its head. Manchester United had lost two league games on the trot before that Villa game in April 2009 and were on the verge of losing a third consecutive game until Federico Macheda intervened.
He came on with fresh impetus as a second half substitute with Manchester United trailing 2-1 at home. The Red Devils were revitalized with his introduction into the game. Cristiano Ronaldo scored the equalizer for the home side before the moment of brilliance from Federico Macheda that's etched into the memories of every Manchester United fans.
His moment of brilliance produced the third and winning goal for Manchester United as they were able to stop their losing run in the league. Some days later, Federico Machedaalso came on to score the winning goal of the league game at Sunderland. Manchester United won 2-1 and they never looked back as they finished that season as league champions ahead of Liverpool.
Macheda produced those crucial goals at the age of 17. However, he struggled to reach that height again during the reminder of his Manchester United career which ended with five goals in 36 games in 2014 after numerous loan spells at Sampdoria (Italy), VfB Stuttgart (Germany), Doncaster Rovers, Queens Park Rangers and Birmingham City (England).
He signed for Cardiff City in the summer of 2014 and was at the Welsh club until 2016 when he left to return to his native Italy where he played for Serie B club Novara. Federico Macheda then signed for Greek club Panathinaikos in 2018 and he has been able to enjoy a rich vein of form at the club over a longer distance. His goal ratio in Greece stands at almost a goal in every other game.