Panathinaikos striker Federico Machedahas never represented his country at senior team level on the international football scene though he has played for the junior teams. The Italian player has featured for the u-16, u-17, u-19, and u-21 teams but he's yet to make an appearance for the Azzuris or even receive an invitation.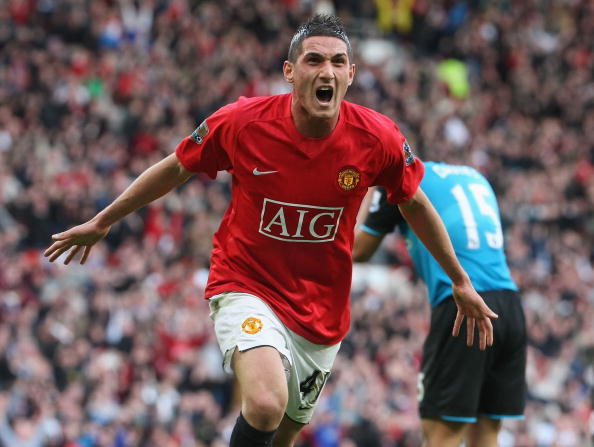 Federico Macheda started his national team career with the Italy u-16 team whom he played for between a period of one year. The striker scored two goals in ten appearances for the Italian u-16s between 2006 and 2007 before he graduated to the u-17 team. The Panathinakos FC of Greece player didn't score for the Italy u-17s in his three outings with the team between 2007 and 2008. Federico Macheda went on to make a solitary appearance for the Italian u-19 team in 2009 and he didn't score at the end of the game. His biggest impact for the Italian national team was with the u-21s.
Macheda featured for the Italy u-21s for ten times over the course of three years. The Ex-Manchester United, Nottingham Forest and Birmingham City attacker was named in the preliminary Italian squad for the 2009 UEFA European u-21 Championship. Federico Macheda was part of the 40-man list for the tournament before he missed out when it was pruned down to a list of 23 players.
Federico Macheda made his debut for the Italy u-21s in a friendly game against Russia in August 2009 at the age of just 17 years and 355 days thereby becoming the youngest player to feature for the Italian u-21 team. Macheda played for the u-21s one day before he turned 18. He had to wait for over a year before netting his first goals for the team. Macheda was the hero after he scored twice to lead Italy to a 2-1 win over Turkey in November 2010. Few months later, the Panathinakos striker scored the only goal of the game in a 1-0 victory over England. His last goal for Italy u21s came in a 3-1 win over Sweden with the former Manchester United striker netting the third goal for his team.