https://pbs.twimg.com/media/CdRzbkqWoAAvabW.jpg
Italian attacker Federico Macheda won three trophies during his time at the Theatre of Dreams. The Panathinaikos striker won two Premier League titles and one League Cup title while he was at Manchester United.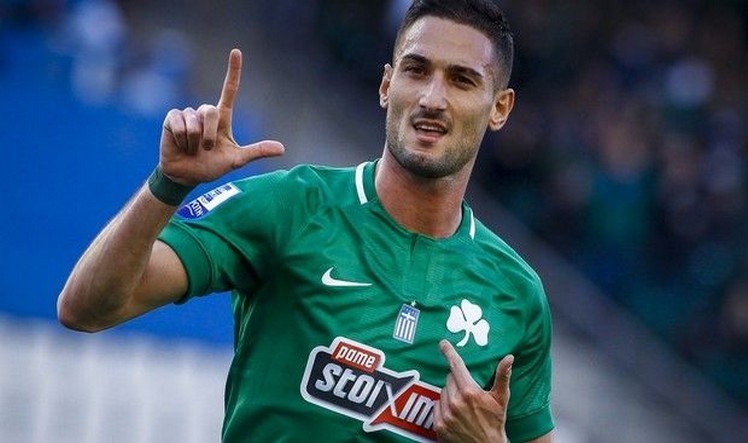 Federico Macheda burst onto the scene as a teenager at Manchester United during the second half of the 2008/09 season. He came off the bench to score on the occasion of his first game for the Red Devils. With Manchester United in danger at home to Aston Villa, Machedawas introduced into the game and the decision turned out to be a masterstroke from Sir Alex Ferguson.
Machedaentered into the game in the second half with the scoreline at 2-1 in favour of the away team. Cristiano Ronaldo scored the second Manchester United goal to tie the game and pave the way for the emergence of teenage striker Federico Macheda who scored the winning goal to propel his team to a 3-2 win over Villa. The victory was a significant one for Macheda and Manchester United in the Premier League title race as it stopped a run of two straight defeats with rivals Liverpool closing in on the Red Devils.
The win over Villa handed the initiative back to Manchester United who finished the season as Premier League champions with a four-point advantage over rivals Liverpool in second place.
Federico Macheda played a big part in that Premier League title win. He also featured for the Red Devils on the way to winning the 2010/11 Premier League title.
Apart from the aforementioned Premier League titles, Macheda also won the 2009/10 League Cup title at Old Trafford. The Red Devils sealed the League Cup title by beating Aston Villa 2-1 in the final. Manchester United had to come from a goal down to win that final thanks to the goals from Michael Owen and Wayne Rooney. James Milner scored the opening goal of the final from the spot in the colours of Aston Villa.